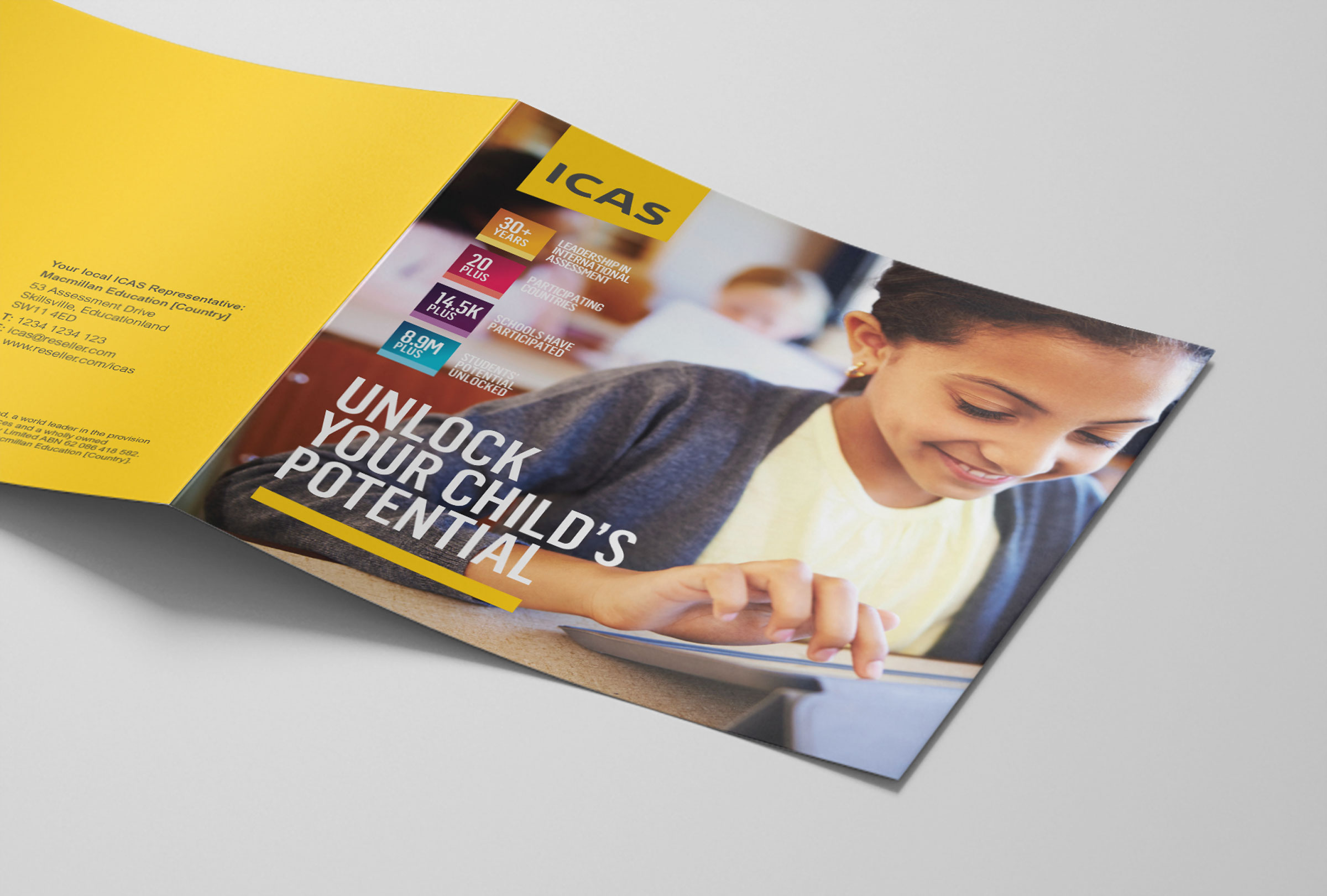 UNSW Global for ICAS
Copywriting & editing
ICAS is a global assessment of skills that millions of students around the world take part in every year. UNSW Global needed help articulating ICAS's strengths and its superiority in a growing market.
A whole raft of collateral needed preparing in addition to a manual for sales and marketing people on the ground in India, where ICAS was soon to be launched.
The challenge here was that 'testing' school students has in recent times become a bit of a dirty word, and a lot of educators have outdated ideas about ICAS, which is not hard to see why — it's been going for over 30 years.
Working for Reservoir Network at the time, I helped prepare key messages first and then a suite of marketing materials aimed at ICAS's diverse target audiences: principals, teachers, parents and students. We came up with a positioning statement, brochures, posters, direct mail and email campaigns and helped edit video scripts and 'how to' manuals for teachers.
The goal was to convince audiences that ICAS was not just for high achievers, nor a one off 'test'. It's a tool for unlocking the potential of all students throughout their time in primary and high school, because it gives teachers the data they need to help build on strengths and to pinpoint areas students need help with. And yes, I'm fully aware I drank the Kool-Aid on this one - we all did!