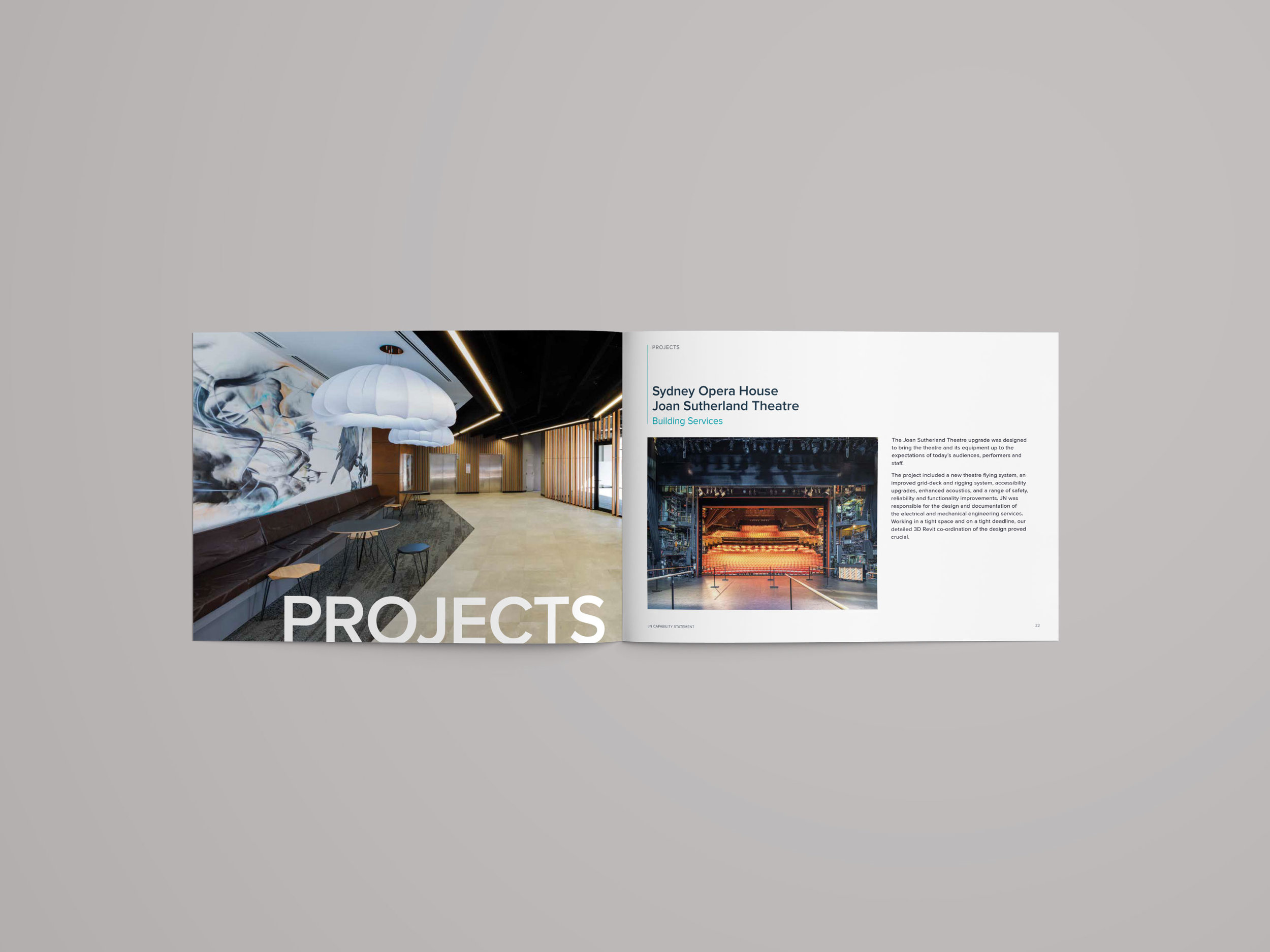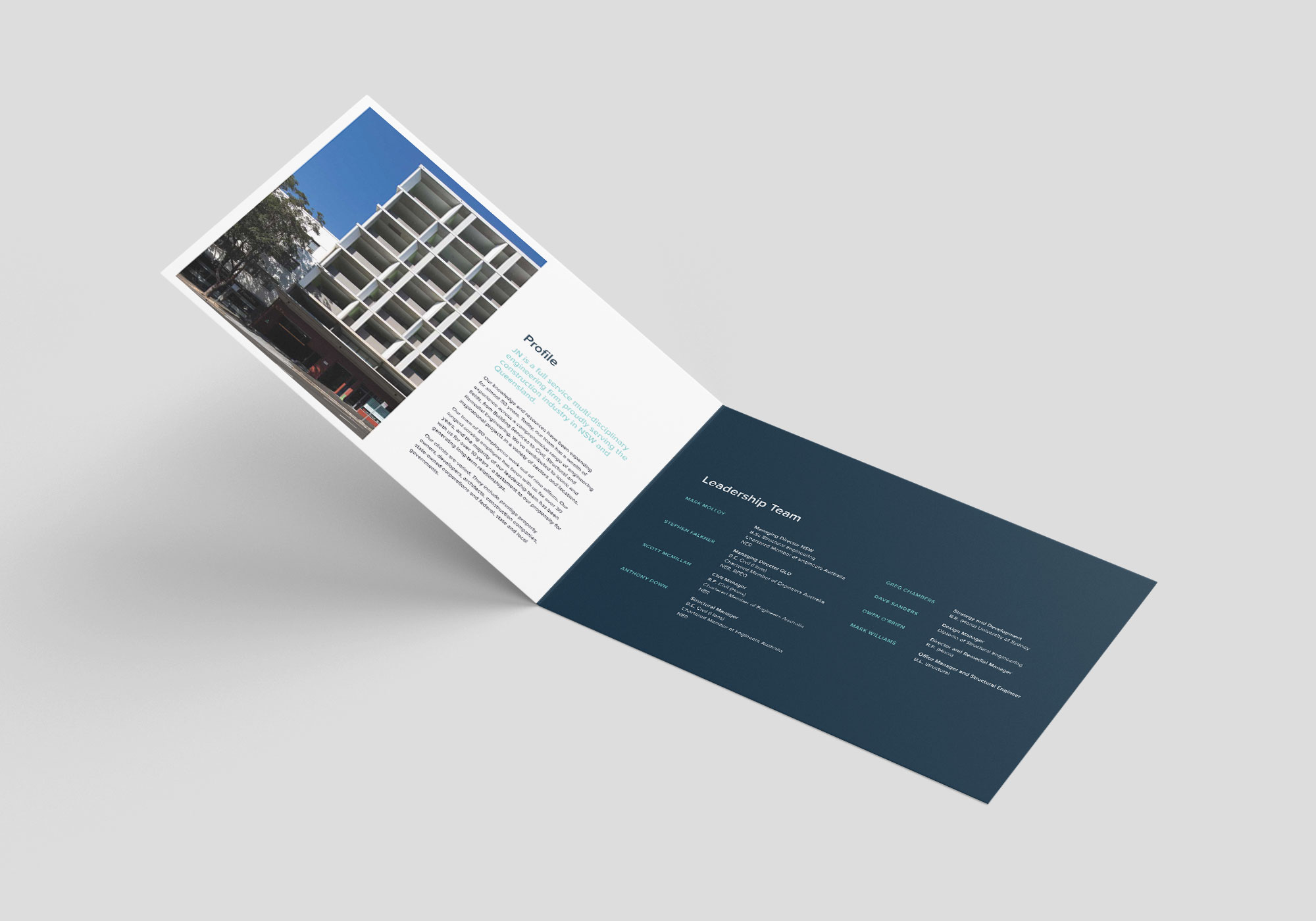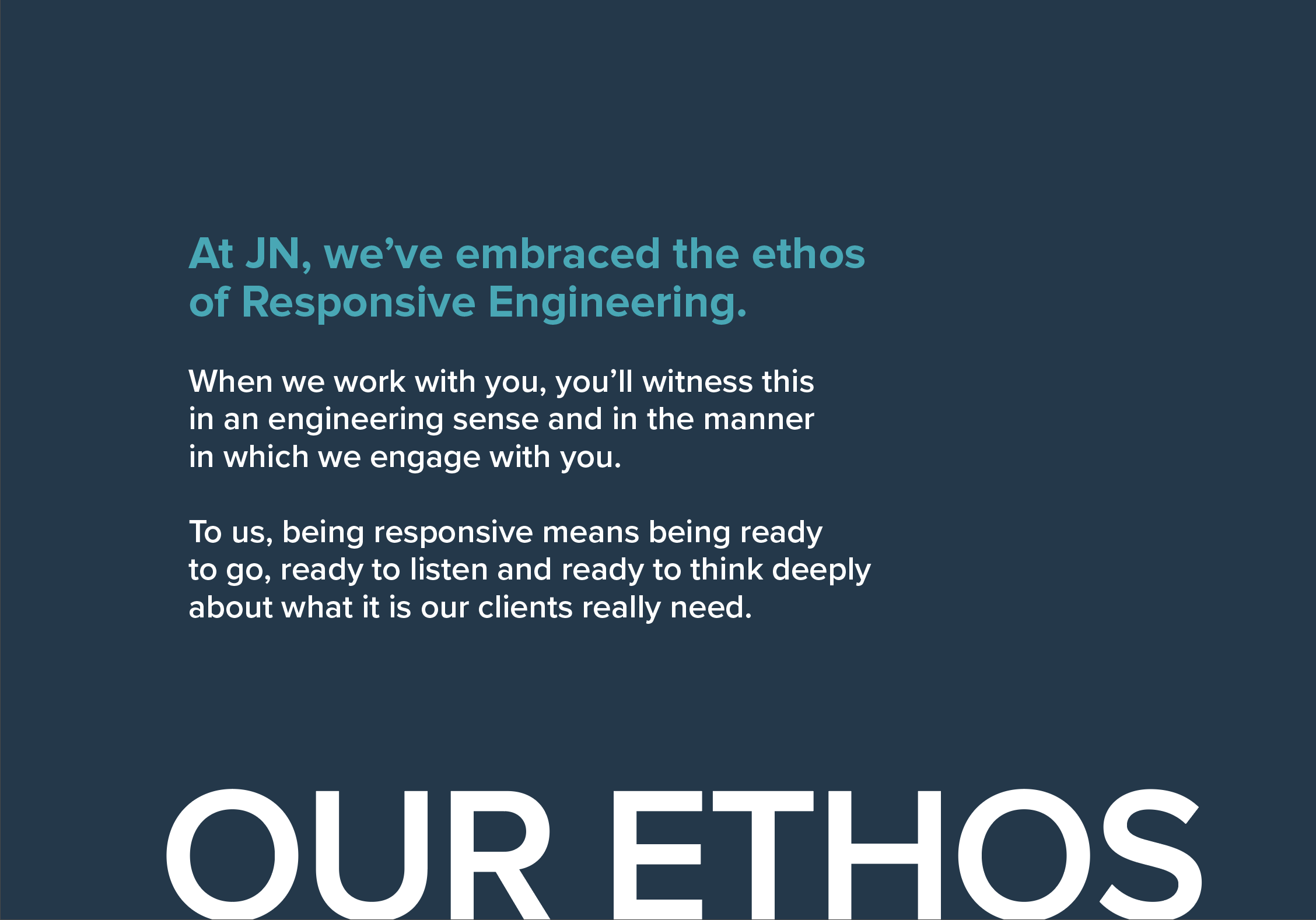 JN - Engineering Consultants
Brand Strategy, REBRAND, COPYWRITING, WEBSITE COPYWRITING
I started working with Jones Nicholson in late 2017 when they approached me for help editing their tender submissions.
Pretty soon they began talking about a need to refresh all of their collateral, and soon after that an entire rebrand was on the cards.
Together we developed the works: a brand strategy, a set of company values, a new logo and tagline, corporate identity, stationery, new staff bios, case studies, Capability Statements, a suite of MS Word templates, and finally a new website and rebranded social media channels.
Three (yes three!) separate designers were engaged to help bring this project home. Kiss the Sky for logo and colour palette, WRD for stationery and website, and Microcosm for Word templates.
JN's leadership agreed to make a bold statement with their tagline of Responsive Engineering - a clear message that centred on their brand promise. You can read all about that on their About page.
There were a few nervous bodies in the room when we unveiled the tagline to staff, but I'm pleased to say after a bit of workshopping with the wonderfully articulate (and persuasive) Debbie O, plus a couple more internal Q&A sessions, the team was excited about the new direction.
In early 2019, Jones Nicholson was relaunched as JN and the vision we had for the brand is now shining through in all of their copy and collateral.

www.jn.com.au