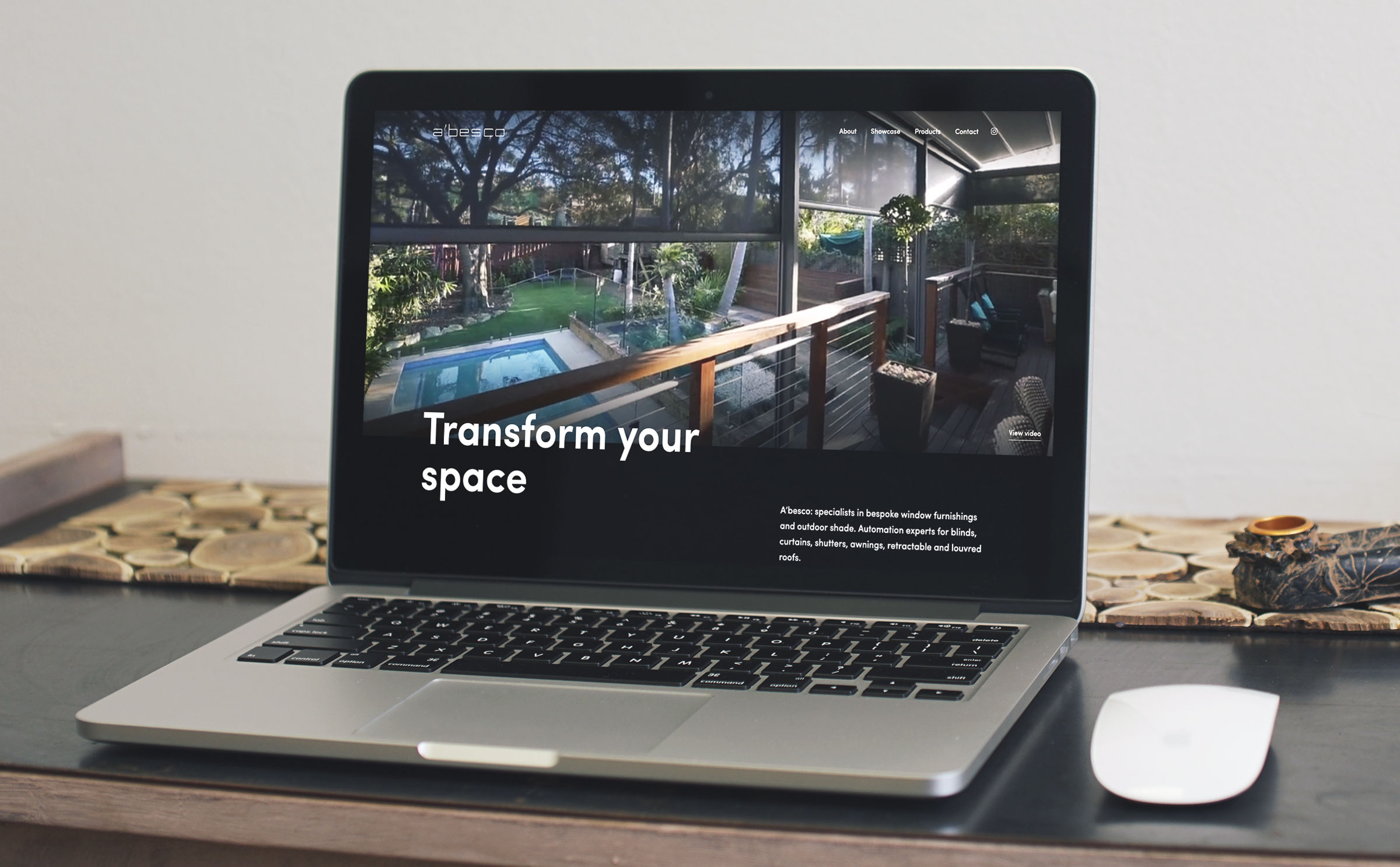 A'besco Blinds & Awnings
Brand Strategy, Rebrand, Website Planning & SEO Copywriting
A'besco had no shortage of business or leads when we started our discussions; it was the type of leads they were getting that was the problem. You see, A'besco are ALL about quality. They're in a whole different world to the likes of those who deal in cheap imports and compete only on price.
The fix? It all started off with a brand strategy. With a firm idea in place of who we needed to resonate with (as well as who we needed to break up with), we set about implementing a total rebrand, including new brand identity and website.
A new logo, tagline, colour palette, stationery and signage ensued. The design was undertaken by the supremely talented and extremely hip Dana from Twice as Eager. At the same time, I set about working on the website copy.
My primary goal with the website was to let it be known right from the start who A'besco was a good fit for.
If you take a look at the messaging, the language and the tone on the homepage and throughout, you'll notice everything is working to align with A'besco's ideal customers: interior designers, architects, premium builders, and Sydney's discerning homeowners - the ones who understand why investing in quality pays.
Of course words can only say so much. A'besco's website had to send all the right messages visually too. Straight Out Digital in Melbourne were the perfect team for web design and development. They completely nailed the design at the concept stage.

www.abesco.com.au